I always seem to be switching skin care routines but now I have found the new best thing for my skin. Simple Skin care is cheap, good for the skin because it does not contain as much chemicals and is rich in vitamins. I am currently using the Light Moisturizer, cleaning wipe and facial scrub. And my face is looking great specially in this cold weather
Is any one as excited as I am for SKY FALL! The New James Bond movie. OPI is always surprising us with their collections and creative names. Even tho I secretly think they are most times repeating the colors and changing the names. Whats your favorite OPI nail polish?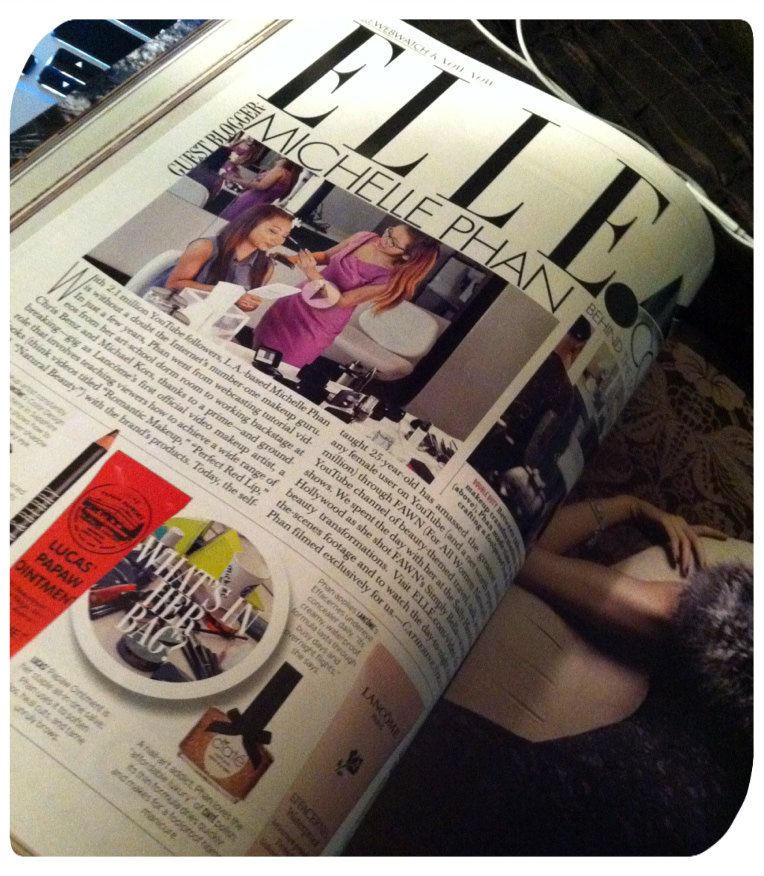 On of my favorite You tube Gurus and I am pretty sure many of you will agree is Michelle Phan. I was so excited to read about her in this month ELLE. She deserves it for working so hard!